My Secret Spinning Pal Surprise!
I should have posted this last week after I had received it,,, but was just so busy with everything I had going on. Well first up are these 3 fine fiber items. 4 Oz. of Coopworth roving. Leicester Longwool roving "from a sheep named Lester" lol, and 100% silk roving. Along with this came a card and a nice little note from my SP.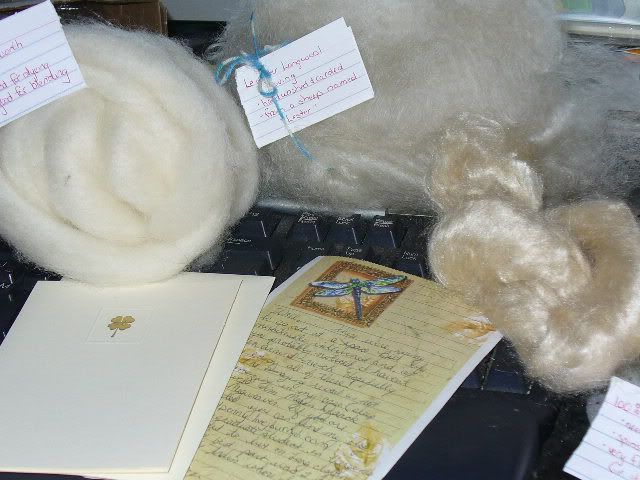 Next up is Raw unadulterated Llama, which I will now have to read up on scouring and to get those dog brushes out to card the fiber.
Last but not least is the 100% Silk Noile.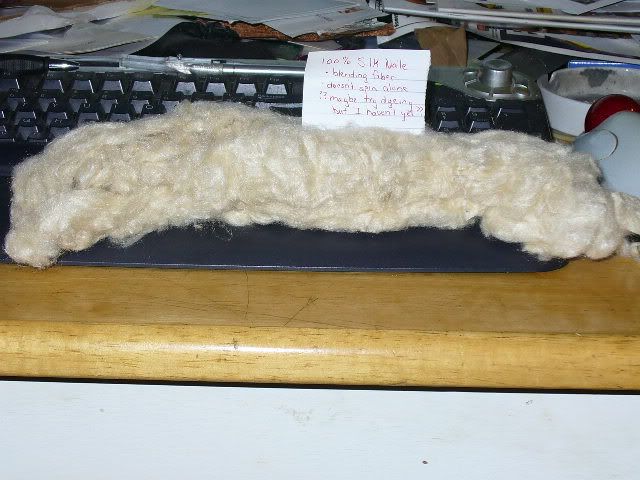 Thank you Megweaver! This certainly was a surprise,,,, one meant for me to hone my prepping skills for the first time!
Just hope I dont f%&k it up.
Now I'm just curious if my SP that I sent stuff too, figures me out!