Some other Goodies I couldnt fit on the other post!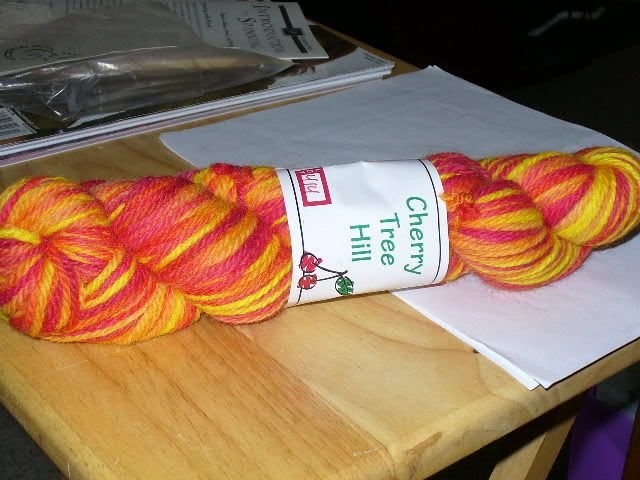 These are the rest of my "Brights" grab bag from Cherry Tree Hill.
A skein of Silk and Merino Bulky, in Sugar Maple colorway.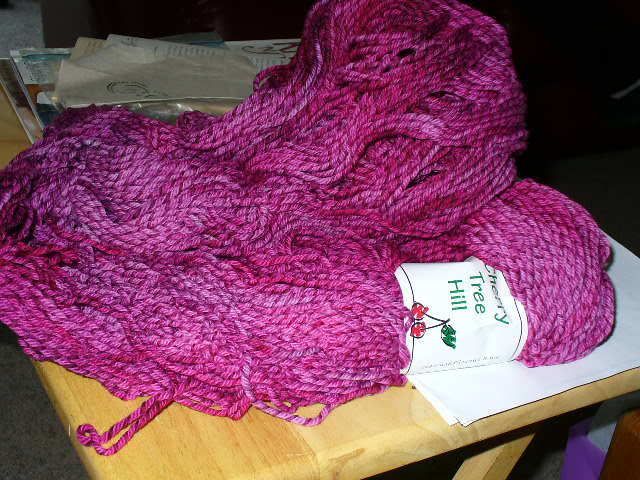 Another skein of Twister in Brights
(Clapotis maybe??)
I went to Roxy's Yarn in Brooklyn, last Tues for some circulars. I was good. I didnt buy yarn but I bought this cute tote/caddy for only $5!
Then lastly,, I ran to Petco by my house, to buy these. Opting for the cheap way out right now for hand carders,,,but with NYS Sheep and Wool right around the corner, that might be changing.
I did go hunting through my "Yarn room" looking for that other skein of Noro,,, no luck yet. But I do have 4 skeins in another colorway to make this http://www.xs4all.nl/~tdpj/HTM/Norohat.htm and then some other hand/wrist warmers,,, possibly in the same style. What do you think?