Plodding along,,,,,,,,,,,,
I am really starting to hate the internet,, then again,, why cant I just hit the lottery so I can just spend time ordering yarn and fiber online, and spend the rest of my time either on my front porch swing,, or backyard patio knitting and spinning?
My order from Knitpicks came.
Bag #1
Back of bag #1, along with Bag #2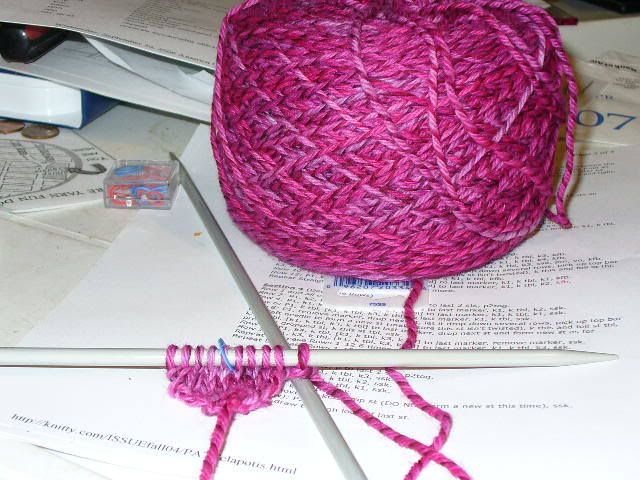 Ok,, I'm jumping on the bandwagon,,, It'll probably take me forever,,,,,,, Here is the start of Clapotis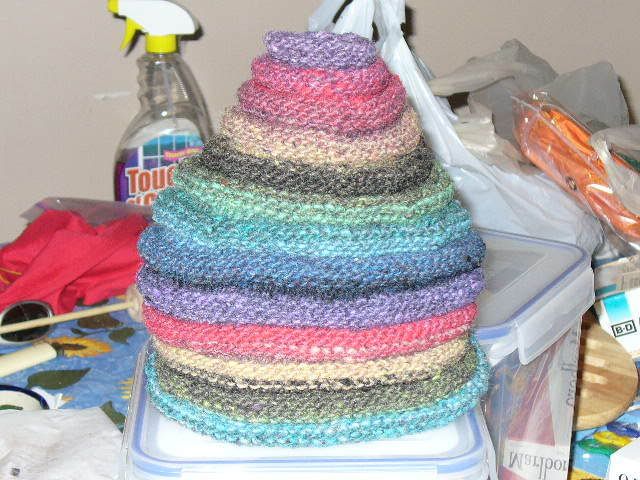 Its finished!!!
My Noro hat!!!
Ok dont laugh. Me and Noro looking like a mugshot,,,a chubby one..
Other than this work still sucks,,, so to speak, or at least traveling back and forth to work is what really sucks. I'd rather spend my commuting time of minimum 3 hours a day, either reading, or knitting or playing with my spindle but kinda hard to do at 70 MPH plus.